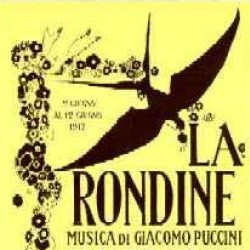 The swallow comes to Scotland!
Posted 4 Nov 2013
Puccini's La rondine (the swallow) comes to Scotland for what are thought to be the first ever performances in our central belt. An unjustly neglected work, its quality is now being recognised around the world, with recent stagings at Covent Garden, the Met and elsewhere.
The Royal Conservatoire of Scotland has announced four performances for Glasgow in May 2014. We will bring you more details when we have them, but you can still check out the dates and book here.