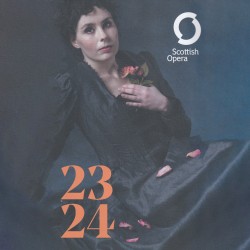 Scottish Opera 2023/24
Scottish Opera's plans for next season have been announced. The two long tours, including Aberdeen and Inverness, are revivals of Sir Thomas Allen's memorable Barber of Seville and Sir David McVicar's excellent Traviata.
The new production in the New Year is a UK premiere. Following the success of Jonathan Dove's comedy Flight a few years ago, they commissioned a follow-up jointly with Bonn. They now offer the UK premiere. Marx in London does not, on the face of it, seem an obvious...
Posted 15 May 2023 | Comments
continue reading